Thriving Women Melbourne 2020
My Thriving Women program was born from my passion for community over competition. Through my coaching work I noticed that not only were clients looking for a coach, but many were looking for connection and professional development and learning opportunities. I wanted to create a program that facilitates women both giving and receiving support and collegiality, a community where amazing women can connect, be inspired and learn. Enter Thriving Women!
Thriving Women is for women in business- however that is defined. It's for women who work in organisations, in middle or senior management or in leadership and wish to bring clarity and direction to both themselves personally and to their business unit, departments or organisation. It's for women with a business who want clarity and direction, support and guidance. It's for women with side hustles, women on boards, women who wish to step into their potential and do it with a group of women all cheering for them.
Thriving Women is a twelve month program for women in Melbourne. It's about true collaboration, learning, growth and networking with a tight knit group.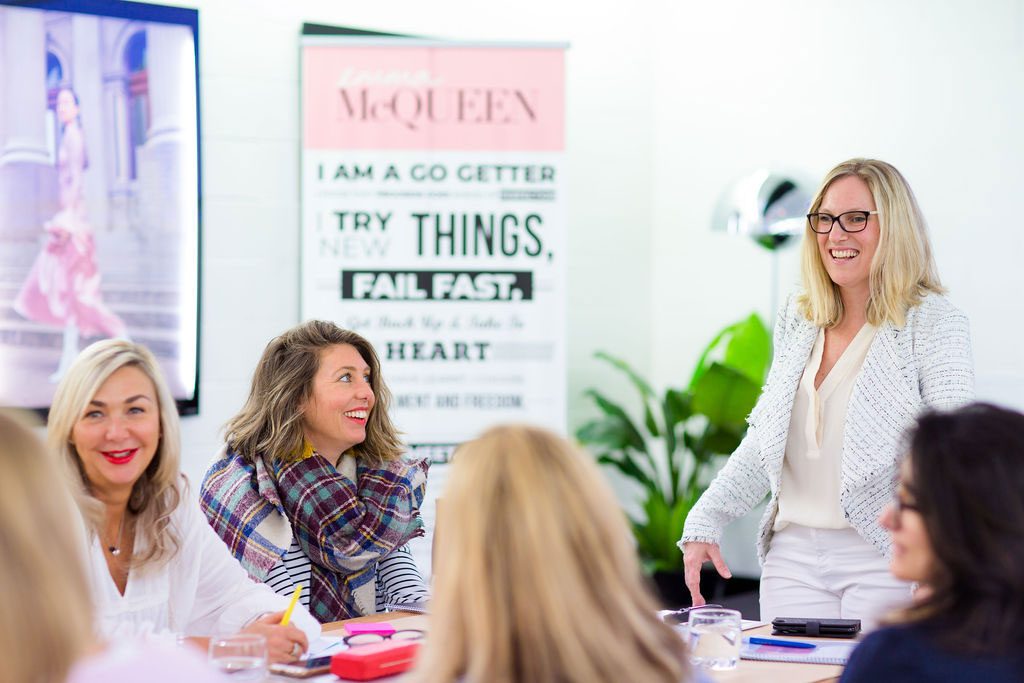 Is Thriving Women for you?
You feel you have more potential that could be unlocked given the right support
You have lost joy, spark or motivation for your work
You feel burnt out and tired all the time and would love to feel inspired again
You were clear on your offering when you launched but somewhere along the way you became everything to everyone
There is no clarity in your business
Your revenue has dropped or plateaued
You are working within an organisation in a middle or senior role and want to progress your career
You have huge goals for your career and know that you need to combat that pesky inner critic, learn to influence or be a better leader.
There is no need to go it alone. Want connection, coaching and inspiration? Thriving Women is for you.
Thriving Women Melbourne and Perth is closed for 2020. Expressions of interest for 2021 will be available soon.