Working in a side hustle is tough. I've experienced it first hand which makes me your ideal business mentor! You see, prior to to 2017 Emma McQueen (the business, not the person!) was my side hustle. I juggled running my coaching business with a full time corporate role and two board appointments, all whilst being CEO of my family (my hubby, our three daughters and our two dogs).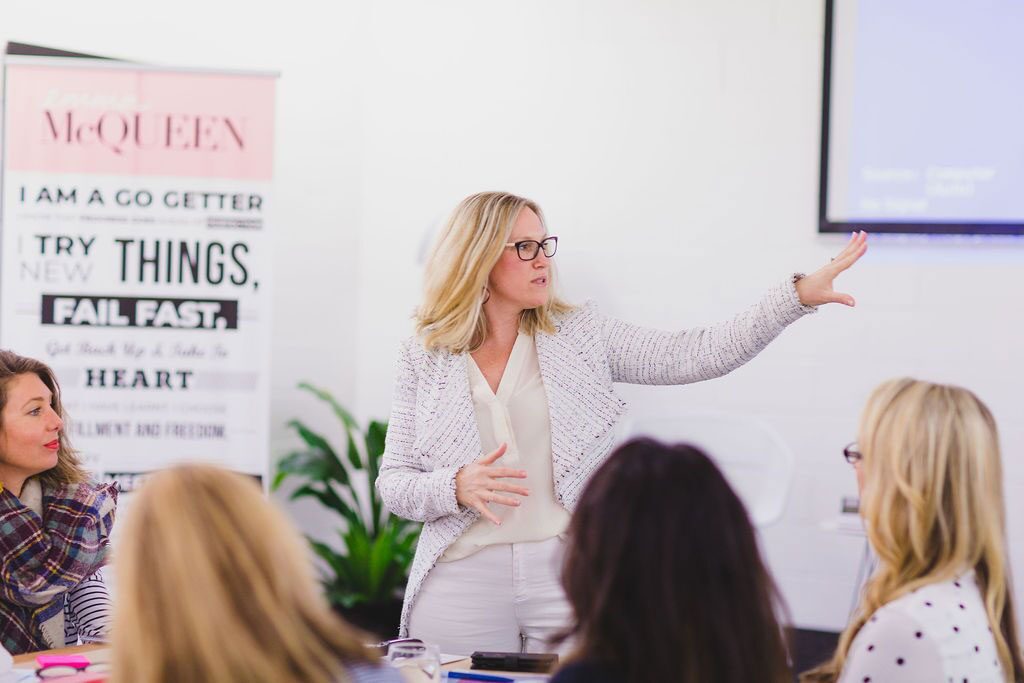 What if I told you there was a way to take your side hustle and create a successful business within 12 months? Would you quit your job? Would you dial up your attention on your side hustle? Taking Emma McQueen from side hustle to full time thriving business was about aligning my passion and my purpose. It was the best decision I have ever made.
My Hustle to Thrive program is focused on mentoring you and working with you to transform your side hustle into a thriving business. Together, we'll set goals and actions that will get you the results. We'll make sure your business structure is the right fit, and through goal setting we'll determine your primary focus- ie how to get cash in the bank! We'll nut out a strategy that outlines your next steps in priority order, we'll work out where to spend money, how to get money and we'll find ways to increase your productivity whilst you juggle all the facets of your life.
Program inclusions:
A reflective questionnaire for you to complete to kick things off
A strengths-based online assessment to leverage your strengths
Goal setting to achieve as much as possible across 90 days
3 x practical, solutions-focused 1:1 coaching sessions to ensure you get as much traction as possible
Phone and email support in between sessions


Want to know how my clients found my Hustle to Thrive program?
I commenced coaching with Emma McQueen and within 4 months I had already seen positive change and growth in my small business.
Without Emma's support and guidance I wouldn't have had the courage to take the risks that have been necessary for me to grow my business.

Having Emma supporting and backing me on my business journey has been fantastic.
Ready to transform your side hustle? Contact me.