Running a small business, particularly a business that you run from your home office, can be quite a contradiction in extremes. You have flexibility and freedom, but you can also feel professionally isolated and alone. Whilst the open plan offices of corporate life had their distinct drawbacks, the opportunity to bounce around ideas and brainstorm with colleagues was one which many of us sometimes miss. As much as you may love your four-legged 2IC or the fiddle leaf fig that was banned from your last workplace, they're not particularly helpful when it comes to nutting out business strategy.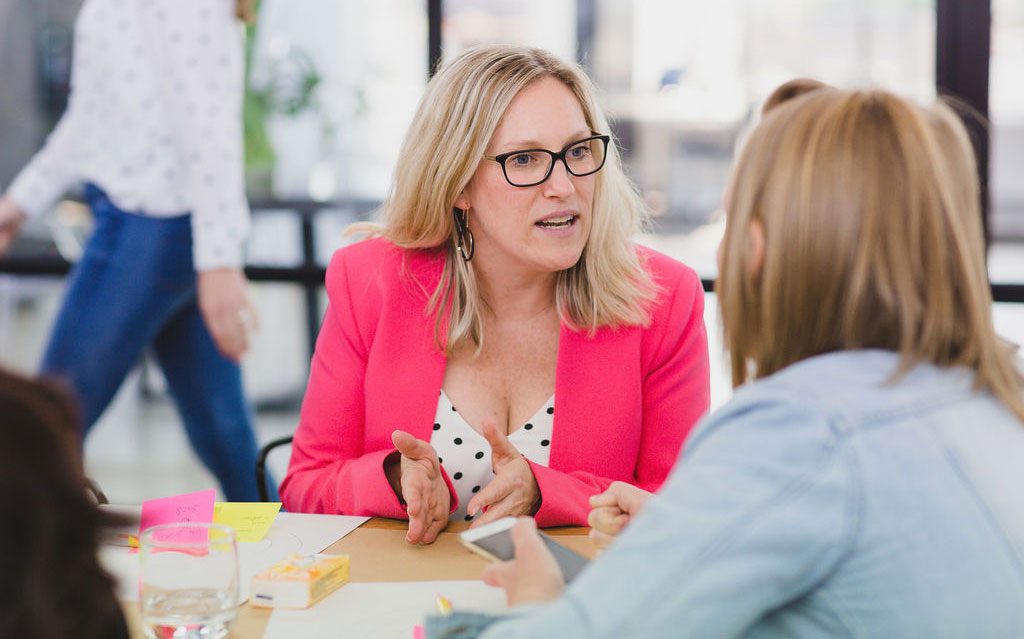 My Chaos to Clarity Coaching is a three hour strategy coaching session that, like everything I do, is results-focused and action-based. It is exactly as it's named- we move through what you may see as the chaos of your business to a place of clarity, where you have a clear strategy to move forward with your business. We take a deep dive into your business, specifically the 'what' you do which drives your bottom line- your services. Together, we'll go over all the services you offer, their pricing and packaging. We'll do a full cull of what no longer works for you. We'll remove the offerings that don't provide a sufficient income and the clients or the types of work you simply don't enjoy, that drain you rather than uplift you.
Over the three hours, you will compile an extensive action list for you to implement within your business as go over all the nitty gritty of your business. We'll explore the services that have made you the most money over the last year or two. We'll look at the things you are passionate about, what you want to do more of, how many hours you have and how much money you want to make. We can also role play how to qualify your leads as I know this can be a major time suck for many women in business.
Ready to transform your business? Here's how some of my clients found the Chaos to Clarity experience:
In one session Emma showed me how I could increase my revenue by 400% and helped me identify the parts of my business I should focus on (and those I should move away from) to achieve this.
I met with Emma looking for advice and a sounding board. She jam packed over an hour with useful tips , ideas and connections I would not have otherwise thought of.
There are no words for how transformative to my business this session has been, thank you, thank you, thank you!
This was the (kindly) butt-kicking I needed to get focussed and stop playing small. Thanks Emma!
I needed a sounding board to bounce ideas off and to help with business growth- Emma was fantastic!
How's your business travelling? Do you feel inspired and energised by your business, or a bit stale and over it? Contact me and let's get to work!